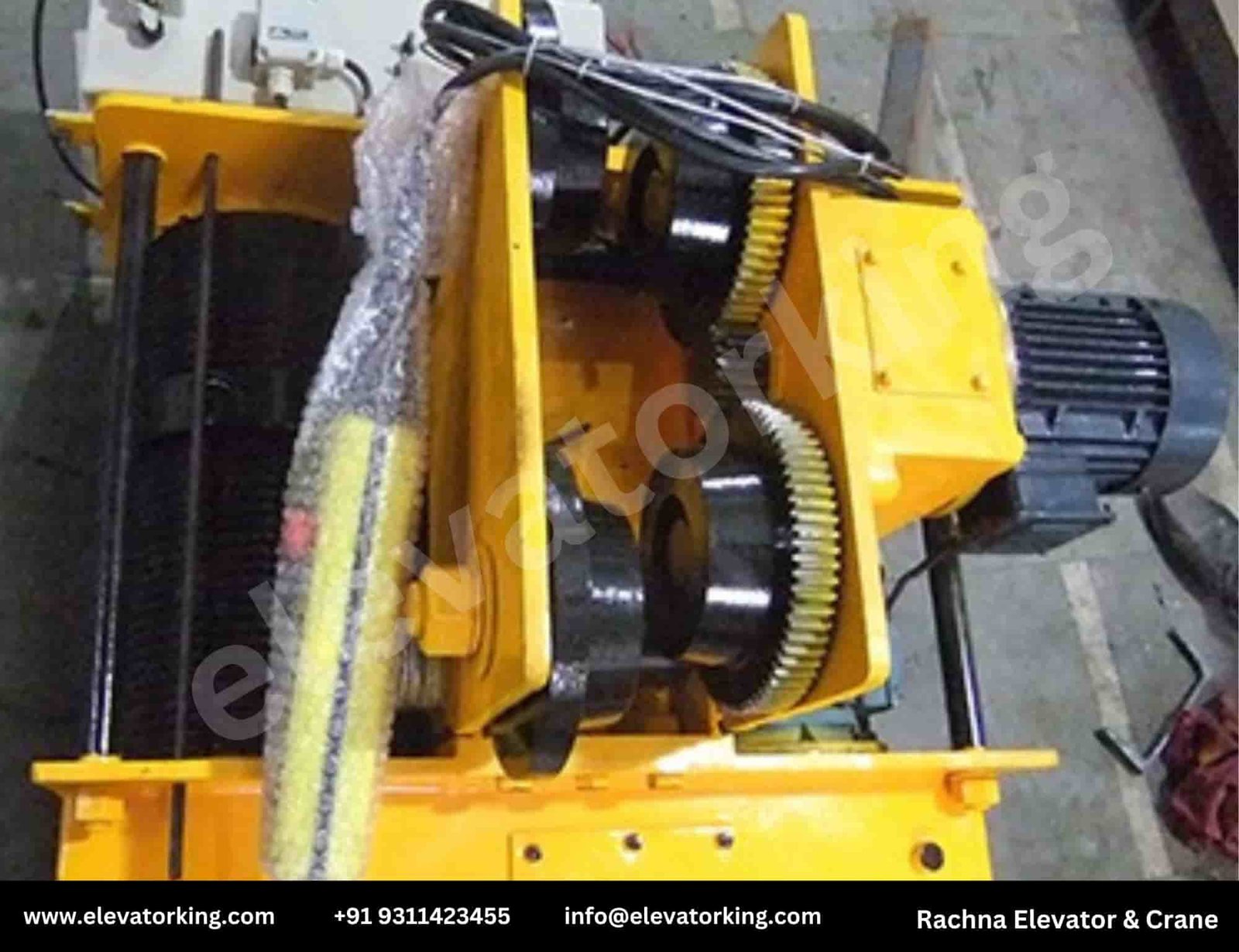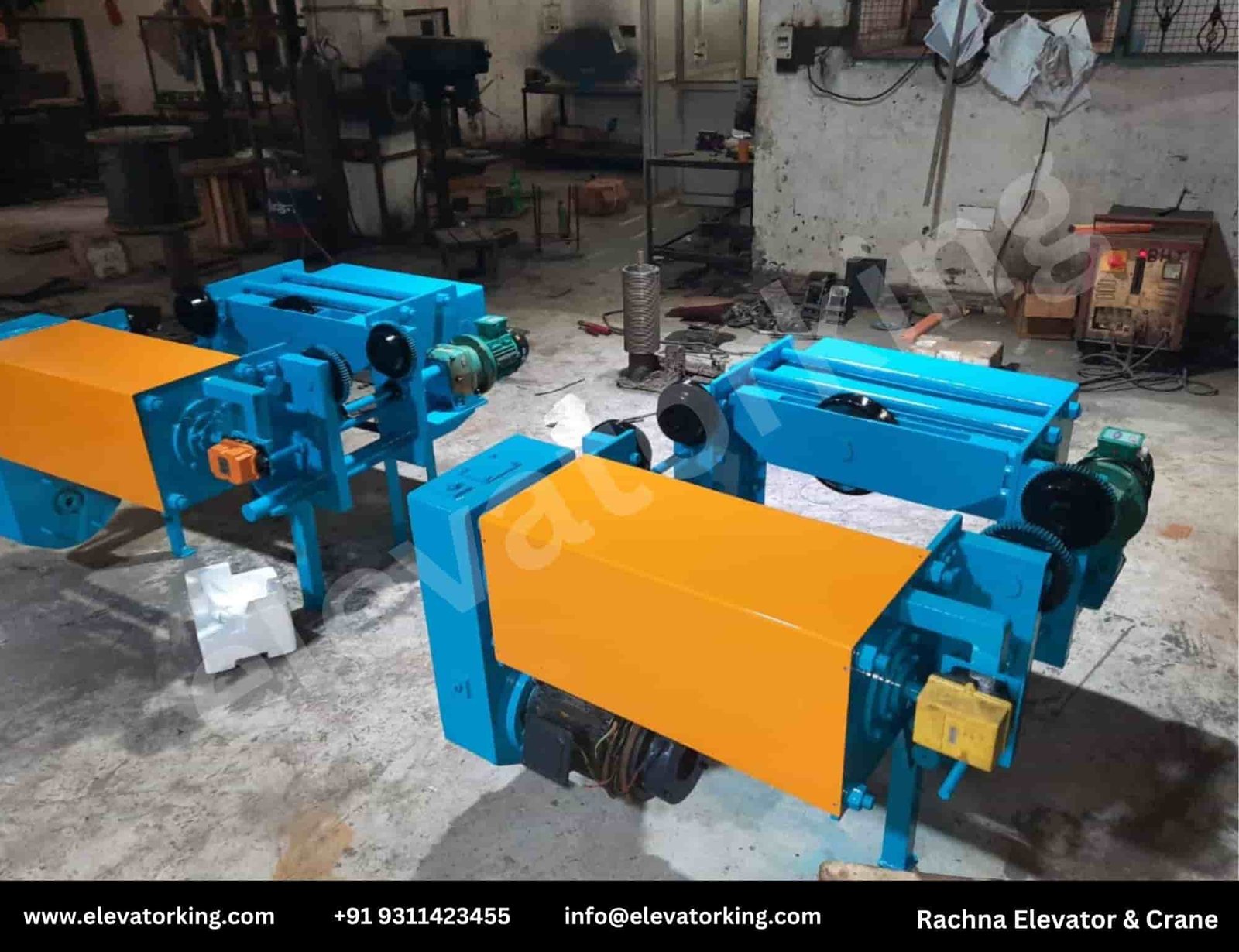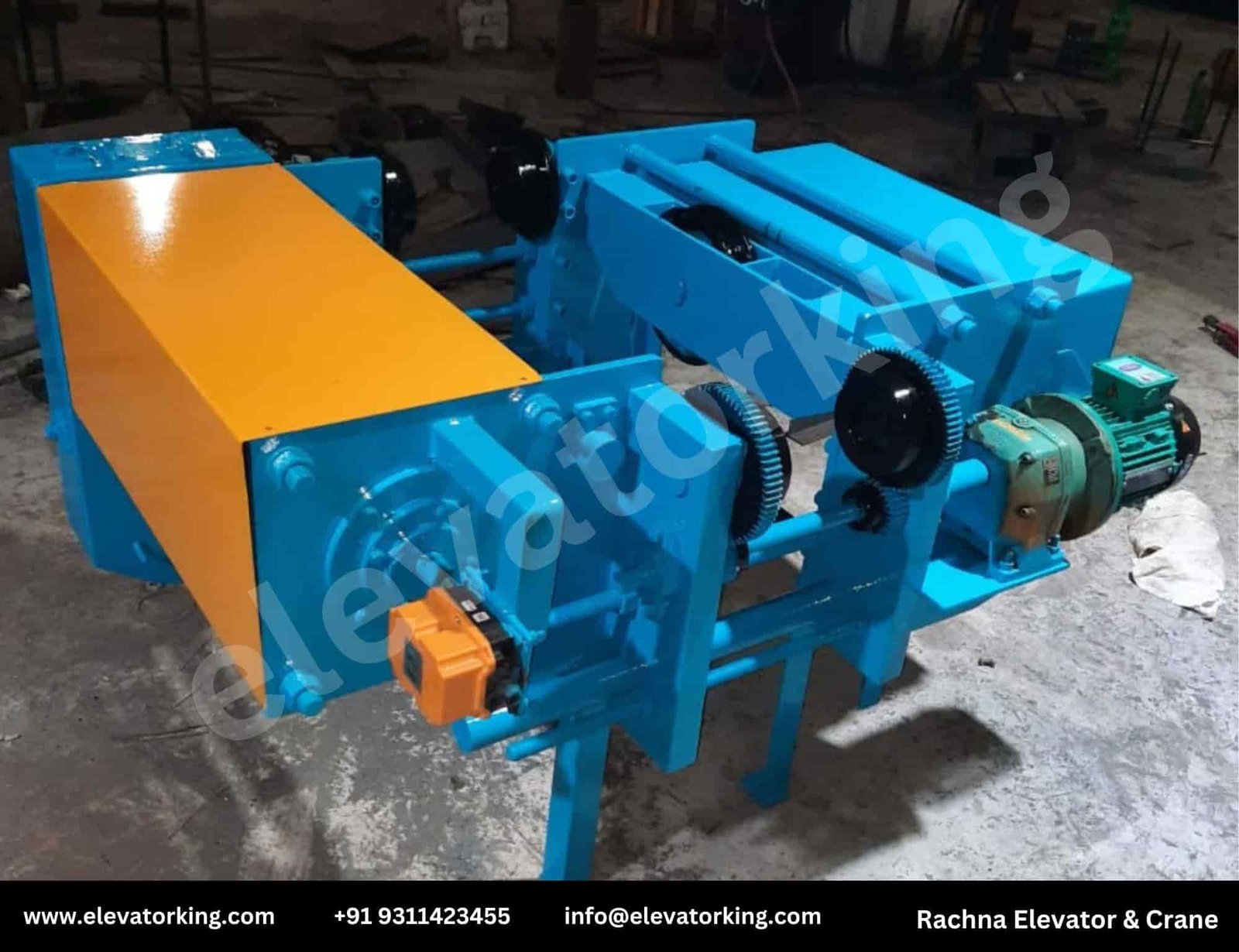 ELECTRIC WIRE ROPE HOIST
Wire Rope Hoist, "A Reliable Solution for Industrial Material Handling Wire rope hoists are a type of electrical hoist crane that are widely used for industrial material handling. They offer a safe, reliable and efficient way to lift heavy loads and are commonly used in various industries such as construction, manufacturing and transportation. Wire rope hoists are made up of a hoisting mechanism, a rope, a drum and a control system. Hoist Manufacturing: Quality and Durability Guaranteed
Hoist manufacturing involves the production of different types of hoists, including wire rope hoists, mechanical hoists and industrial chain hoists. The best hoist manufacturers use high-quality materials, innovative technologies and strict quality control measures to ensure the durability and reliability of their products. When it comes to hoist manufacturing, quality should always come first. Hoist and Lift: A Vital Part of Industrial Operations Hoist and lift equipment are essential components of industrial operations. They are used to lift heavy loads and move them from one place to another, making material handling much easier and safer. With the help of hoists and lifts, industrial workers can complete their tasks faster, more efficiently and with less risk of injury.
Industrial Hoist Systems: Safe, Efficient and Versatile
Industrial hoist systems are designed to meet the needs of various industries and applications. They come in different shapes and sizes, making it possible to choose the right hoist system for your specific requirements. Whether you need a heavy-duty manual chain hoist or a 2-ton electric crane hoist, there is a hoist system that can meet your needs.
Hoist for Material Handling: A Cost-Effective Solution
Hoists are a cost-effective solution for material handling in industrial settings. They reduce the risk of injury and improve efficiency, leading to a more productive and safer workplace. Whether you need a mechanical hoist, electric power hoist or a vertical material hoist, a hoist can be a valuable investment for your business.
Cranes and Hoists Manufacturers: Providing Quality Solutions for Industrial Material Handling
Cranes and hoists manufacturers play a vital role in the hoist industry. They design, manufacture and supply a range of hoist and lift equipment to meet the needs of various industries. When choosing a crane and hoist manufacturer, it is important to look for one that offers quality solutions, exceptional customer service and competitive pricing.
hoist, Wire rope hoists, Industrial hoist
In conclusion
wire rope hoists are a reliable and efficient solution for industrial material handling. They are made by quality hoist manufacturers, who use innovative technologies and strict quality control measures to ensure the durability and reliability of their products. If you need a hoist system for your industrial operation, consider investing in a wire rope hoist